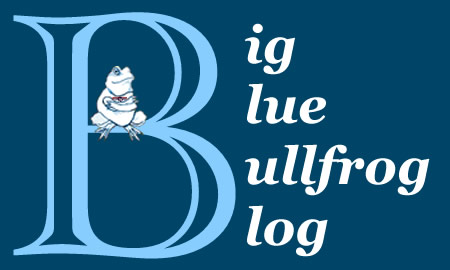 08/21/12 – Goodnight, Good Guy by J.D. Cook
08/07/12 – Free Comics and Old Pole Dancers by J.D. Cook
07/24/12 – Orwell in Pennsylvania by The Editors
07/10/12 – Coldplay Live by J.D. Cook
06/26/12 – My Brother's Keeper by A Member of Kappa Sigma
06/12/12 – Cereal In a Cup & An Ode to a Shower by J.D. Cook
05/29/12 – More Spring Game Releases! by Jacob Albano
The Big Blue Bullfrog Blog ran every other Tuesday outside of NFL football season in 2012. It covered subjects that are of interest to our readers and, of course, ourselves.