Eve To Adam off to Indianapolis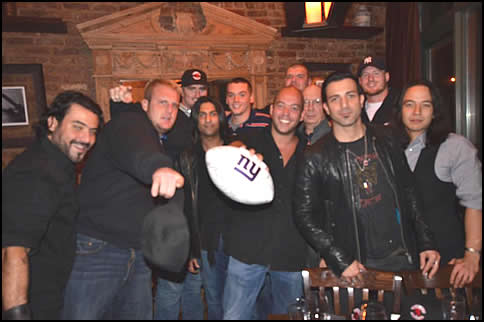 Members of the New York based rock band Eve to Adam are friends with offensive lineman David Baas of the NFC Champion New York Giants. The band will be making the trip out to Indianapolis to support the G-men at Super Bowl XLVI on February 5th.
Eve to Adam's lead vocalist and guitarist Taki Sassaris had this to offer following the Giants victory over the San Francisco 49ers in the NFC Championship:
"What a thriller of a game!!! The Giants are going to Indianapolis after defeating the 49ers in an overtime, teeth clencher victory that ended with a 31-yard Laurence Tynes field goal sending the G-Men back to the Super Bowl for the second time in 4 yrs…and this time my good friend David Baas, number 64, is right there leading the charge, just like he has all season long, as the center for BIG BLUE's ever resilient offensive line. Not only is Dave Bass going to Super Bowl XLVI, he did it by defeating his former team, the San Fransisco 49ers. I am so very proud of David for all that he and the rest of the team have accomplished this year. I remember back in July when he called my brother Alex and I to tell us that he was coming to New York to play and was looking forward to playing the new ETA album in the locker room. No one gave this team anything all season long, and they once again proved that the underdog is ever so dangerous when there is blood in the water…We never stopped believing in you guys, and you delivered!! Now bring on the Patriots and fulfill your destiny as the gutsy champions we know you are…"you gotta believe"…GIANTS ALL THE WAY!!!"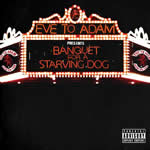 Eve To Adam recently released their fourth CD called Banquet For a Starving Dog and will be starting a national tour in support of Hinder later on in February.
Eve To Adam Website
Facebook Page
~