July 5, 2012
by J.D. Cook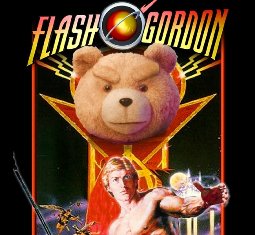 Mark Walberg and Mila Kunis give good performances in this silly little comedy. Seth MacFarlane makes a perfect transition from cartoons to film and his titular character is heartwarming, crude and ridiculous. This film is essentially all the best things about Family Guy distilled into a movie. I have to give extra credit to the hilarious Flash Gordon subplot that runs through the film as Sam Jones makes a great cameo! This is a film you will enjoy seeing and do not have to put a huge amount of thought into.
6 out of 10 Big Blue Bullfrog Leaps
***

Nutshell Reviews is a collection of very short reviews of the most significant movies, books, music, and video games, from both the present day and days gone passed.