November 28, 2012
Mass Effect 3: Omega
J.D. Cook
Mass Effect 3 is not done providing it's fans with content just yet. Is this new bit worthy of play? Read to find out!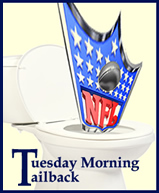 November 27, 2012
Dallas Is Dead
Ric Albano
The sports media tries to resurrect the Dallas Cowboys as a "great" team every time they give the slightest whiff of being a coherent team.

November 27, 2012
Wreck It Ralph
Oliver Layco
Can Disney deliver on an animated film without the help of their trusty friend Pixar? Our nutshell review has the answer!

November 26, 2012
Giant Return
J.D.Cook
The Giants are back and so is the blog on it's regular Monday slot! Read our cutting edge analysis of this game and next weeks here!

November 25, 2012
Battle with the Beast
Oliver Layco
I was on a journey to become a Spartan Beast. And it was one hell of a journey! Read on to find out!!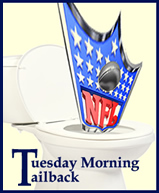 November 20, 2012
Alternate Uniforms Should Be a Bit More Alternate
Ric Albano
What used to be a bit of a novelty is fast becoming a downright embarrassment for some times who don ridiculous uniforms.

November 15, 2012
A.H.S. 'Ripped Open' 3,4, and 5
J.D. Cook
The latest episode revealed the identity of Bloodyface and much more!

November 14, 2012
The Return of the NBA
Oliver Layco
Read up on what's been happening around the National Basketball Association!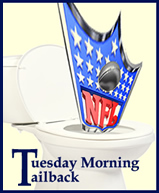 November 13, 2012
The Dream Team
Ric Albano
With the worst record in the NFC and a current 5-game losing streak, it may be over for the Philadelphia Eagles as we know them.

November 12, 2012
Sandy Blows, Giants Suck
Sinclair Soul
We missed the Giants blog last week because of our displacement due to Hurricane Sandy, not out of sheer embarrassment.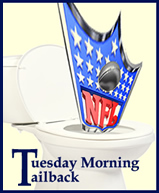 November 6, 2012
NFL 2012 Midseason Report
Ric Albano
The 2012 season has yet to live up to the excitement of 2011, but we do know is that there will be some surprises down the stretch which may yet make this a memorable season.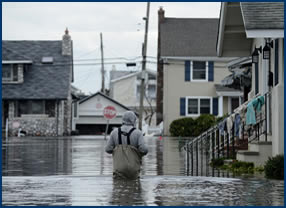 November 4, 2012
FEMA – Political Porkbarrel
Karyn Albano
Once created a bureaucracy will increasingly try to justify its own existence and growth by manipulating numbers and increasing classifications such as "federal disaster areas".
Big Blue Bullfrog Archives