July 31, 2013
X-men Origins: Wolverine Uncaged edition
Oliver Layco
Would the game tie-in to the movie by the same name suffer the same fate? Read on to find out!

July 27, 2013
The Wolverine
Oliver Layco
Listen up bub. Wolverine is back for a second chance at a solo movie and he wants you to check it out.
Truth in Journalism
This video is a great Super Villain horror film.
July 24, 2013
Who is the new Batman?
J.D.Cook
Since Superman Vs Batman has been announced here's our list of who we think would be good as the new Batman!

July 23, 2013
Pacific Rim
J.D. Cook
Was Pacific Rim just a hollow mechanized action suit of a movie? Or was there a deeper core which emerged from this film's proverbial ocean?
July 21, 2013
San Diego Comic-Con
Oliver Layco
San Diego Comic-Con has been the site of many Nerdgasms! I get to experience it firsthand for the first time!
July 18, 2013
X-Men: Days of Future Past Preview
J.D. Cook
Big news today about the upcoming X-Men: Days of Future Past but is it good news or bad news? Get an unbiased preview from a lifelong X-Men fan
July 9, 2013
The Thing on my Back
J.D. Cook
What does the future have in store for humanity? Read here for an interesting look at what might come to pass.
July 8, 2013
Make Batman the New James Bond
J.D. Cook
Batman films have been a hectic up and down fiasco but what if his films acted more like the British super agent 007?

July 5, 2013
Independence Day
Oliver Layco
The classic go-to movie for July 4th still holds up after all these years! Will Smith and Jeff Goldblum lead the group of survivors against the aliens!!

July 4, 2013
Superman: Red Son
J.D. Cook
What if Superman landed in the Soviet Union instead of the United States! A big question for this 4th of July!
July 1, 2013
Bioshock Infinite: Reviewed
J.D. Cook
Was Bioshock Infinite a classic on par with the first Bioshock? Or was it nothing but infinite hype?
June 30, 2013
Defending Remender and Attacking Racism
J.D. Cook
A Comic Book Commentary that discusses Rick Remender, Brian Michael Bendis, and Racism in the United States today!
June 29, 2013
The Man Who Invented Zombies
J.D. Cook
From what imagination did Zombies first arise? If you think you know the answer think again! Read here to discover which late great writer brought them to life!
June 19, 2013
The Last of Us
Oliver Layco
The latest game by Naughty Dog is a genre defining experience that should be seen by all

June 13, 2013
This Is the End
Oliver Layco
Can James Franco, Seth Rogen, and crew setup a movie that is clearly made by a group of friends? Or will it come off as cheesy and trying too hard??

June 13, 2013
Man of Steel
Jake Albano
The latest incarnation of the Superman franchise has some awkward pacing. One moment there could be a huge, drawn out action sequence and the next a flash back with calming music and a subdued tone.
June 11, 2013
Sony Conference at E3 2
Jake Albano
Another perspective on Sony's E3 presentation! Is it universal praise for Sony or a bit of criticism for Playstation?
June 11, 2013
PlayStation E3 Conference
Oliver Layco
Sony lays down the gauntlet with the reveal of the PlayStation 4! Can Microsoft respond? or will they crumble under pressure from the users?
June 10, 2013
Microsoft's E3 Conference
Jake Albano
Day 1 of E3 is down. How did Microsoft do?
@edgarwright I did one for my Birthday inspirred by the World's End a while back! We even took an homage picture! pic.twitter.com/Gx5Dye16jT

— Jeremiah Cook (@JeremiahCook1) June 12, 2013

June 8, 2013
Arrested Development Season 4
J.D. Cook
The cult favorite everyone wanted back has returned but should it have?
June 7, 2013
Honest Reviews? An Exposé!
J.D. Cook
Game, Movie and Book Critics are well respected but should they be? How honest are websites that review games and movies? The ugly truth lies within this link!

June 6, 2013
Star Trek: Into Darkness
J.D. Cook
Did this film Boldly go where none has gone before? Or did it fall Into Darkness?

June 3, 2013
Built vs. Bought
Oliver Layco
The San Antonio Spurs are set to face off with the Miami Heat for the title of 2013 NBA Champions! Two different styles go up against each other!

May 28, 2013
The Hangover Part III
Oliver Layco
The Wolf Pack is back to reclaim Las Vegas! Find out if they finally conquer Sin City or if it consumes them!!

May 26, 2013
Fast & Furious 6
Oliver Layco
The hit franchise is back with its latest installment! Can it welcome new fans into the series or is it more for the established audience?

May 3, 2013
Iron Man 3: I Want My Money Back
J.D. Cook
This movie was a monumental disappointment to a big fan of the Iron Man mythology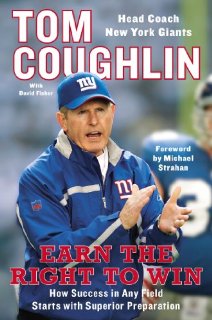 Big Blue Bullfrog Archives