Microsoft's E3 Conference
by Jake Albano
Microsoft opened up their E3 conference very strong, with a new gameplay trailer for Metal Gear Solid 5: The Phantom Pain. The trailer introduced some new characters and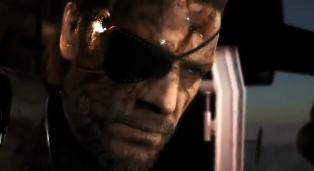 some old ones to the franchise. Unfortunately not much else can be said about the rest of the conference. Although Microsoft promised to show more about the gaming aspect of the Xbox One, which they did, they didn't show many original looking games. Aside from a few indie game trailers; their bigger titles were first person shooters. All of which beat you over the head with loud noises, giant explosions, and tons of guns.
To Microsoft's credit, they have finally brought something of actual value to the Xbox Live gold membership. Those with a gold membership will receive two free games a month. Even though Sony has been doing this for quite some time it does bring some more value to the gold membership. Something that didn't quite make sense was the release of a new Xbox 360 which took the design of the Xbox One.
The price that they announced for the Xbox One is a bit of a problem. They have established a starting price of $499; which is about $200 more than the current consoles. Now, for about $500 you could easily build a better gaming PC, with more abilities than the Xbox One. This price is certainly high for a console. The point of a console, at least as I've seen it, is to have an easy, simplistic, cheap, gaming device that you can play in comfort. Having a $500 dollar console will completely destroy the aspect of having a cheap alternative to a gaming PC.
All in all, the most disappointing part of Microsoft's conference was not only their lack of acknowledgement of the problems gamers have with the Xbox One but also the price they have listed for it. Hopefully Sony can bring something fresh to the table, especially with their game selection. I can only hope there's more than just shoot 'em up games introduced at their conference, but we'll have to just wait and see.