by Peggy Fay Albano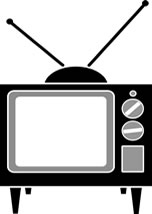 2014 was a fairly good year for TV shows and I've decided to put together a little year-end, Top 9 list of my favorites this year. One omission I'd like to point out is Boardwalk Empire, which unfortunately, I missed during this last final (hence, it didn't make this list). Still, I think there was enough good stuff to do a decent countdown for my top 9 selections.
9. Borgia
Not to be confused with the recent Showtime series, The Borgias, this Renaissance-era Italian series aired on Netflix this Fall and I was so happy to see there was a third and final season of this show. Supposedly true (which I hope it isn't), it's about a corrupt Pope and his family in the latter part of the 15th and the early part of the 16th centuries.
8. The Impractical Jokers
This Tru TV show aired its third season early in the year, with the fourth season coming. Jokers Wild!Four friends challenge one another to do the darnedest things. Whoever doesn't complete their challenge must submit to a punishment at the end of the show. I laugh through all the episodes.
7. Shark Tank

This is an American reality series with a panel of "shark" investors aired its 100th episode aired on November 14th, my twin grandsons' birthday. On this show, entrepreneurs must pitch their ideas to millionaire investors with the hope they'll gain an investment for a percentage of their new company.
6. Sons of Anarchy
This show was a must watch this season, as it closed it's doors after eight tumultuous years. Honestly, it wasn't the best final season we've seen (in other words, it wasn't Breaking Bad). Still, this made for plenty of suspense each Tuesday this Fall.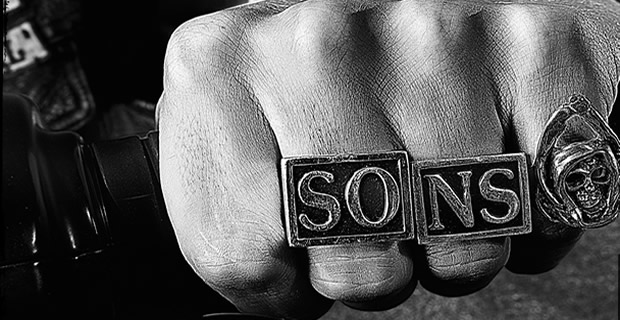 5. The Walking Dead
I could do without the dead walkers having their "dead walker heads" decapitated, shot off or split open with an axe but I guess that's just par for the course. I still look forward to watching this each Sunday night, even though I close my eyes during the gruesome scenes.
4. Ray Donovan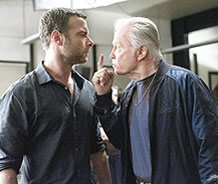 The best part of this Showtime series is the acting of Jon Voight, who is terrific as the protagonist's father. The rest of the show is entertaining for its small-time hoods and the rest of the bunch of "son of a guns". I also like the dynamics among this traditional Irish family, although some of the more minor characters tend to be annoying.
3. Chicago Fire
Although this is a bit of a clone of the classic Rescue Me series, I do enjoy the action, the comradory and the complcation in the lives of the Chicago firemen and paramedics. Thankfully this show does not have all the dirty talk of Rescue Me.
2. Parenthood
This is a show about three generations of a family and the impact they have on each others lives. I find this to be truly a great show and I don't think I ever watched an episode that I didn't cry at some point. Unfortunately, this is now in its last season and will conclude its run in May 2015.
1. Game of Thrones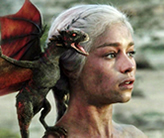 This isn't even close. Hands down, the best story on television. I just wish it wasn't so explicit but there are so many other fine elements that a small bit of raunchiness can be forgiven. Topping everything is the character of Tyrion, who truly makes the show and every episode which features him that much more interesting. I also love all the finer details, from the intro music to the geography to the dragons to all the different camps. Looking forward to many more seasons of Game of Thrones.
Hope you enjoyed the list and have a great 2015. And if you think winter is already here, you're wrong. Winter is coming!