February 1, 2012
By Blaise Greco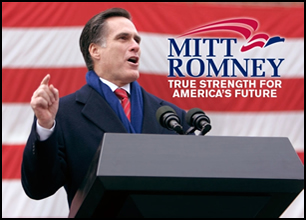 Florida has answered! They want their next president to be Mitt Romney, and I have to say I was a bit surprised that Ron Paul didn't come in 2nd place. It seemed like everybody that I talked to said they switch from Paul to either Gingrich or Romney. When I asked them why they switch, a lot has said because they rather see a conservative and/or a business man in the white house to help shape the economy and put Americans back to work.

Florida Primary Results
Mitt Romney
775,014
46.4%
Newt Gingrich
533,117
31.9%
Rick Santorum
222,799
13.3%
Ron Paul
117,104
7.0%

As you can see on the polls, Romney blew out Gingrich, but that doesn't mean that it is over yet for Newt. These primaries run until June, with the vast amount coming in March and many of these having proportional delegates.
Before I moved to Florida, I lived in Pennsylvania for 21 years and Rick Santorum was our Senator during my time there. I really would have liked to vote for him on Tuesday but I did not because I don't believe he has a realistic shot and winning the nomination. Santorum is still young and I believe he'll be back in four years to run again for Presidency.
Now it's off to Nevada for the caucus and we will see which candidate plays a big part in that state.

~