Food & Liquor II: The Great American Rap Album Pt. I
October 10, 2012
By Oliver Layco
Food & Liquor II was supposed to go back to Lupe Fiasco's roots and fortunately for his fans it did; with the exception of a few songs. I first caught wind of him when he was still a skater out of the west side of Chicago. Food & Liquor was an instant classic and it got me hooked right away. This was followed up with his sophomore album The Cool. This was a worthy continuation of his career and was pretty much as good as the first. Unfortunately he would go through internal and external problems before releasing his next album. Lasers was the product of an artist fighting with his record label to try and stay true to what made him popular without selling out. While it was a pretty decent album, it was nowhere near the level of Food & Liquor and The Cool. This brings us to Food & Liquor II. Even his album cover is a mystery to those who just pass it by and even for fans who hadn't looked it up. He decided to make it all black because of the great Johnny Cash and a song that he wrote called Man in Black. Black symbolized the poor, homeless, those who are victims of the times; amongst other people.
Right from the start, it has a normal feel of what his albums have been known to start off with. Ayesha Says states several things that are going on in society that no one is really aware of. Ayesha is his sister and she had done the intro track on his first two albums but was omitted from Lasers for whatever reason. That already sets the tone at a familiar one for Lupe fans. As he goes through Strange Fruition, ITAL(Roses), and Around My Way,
and pretty much the first 8 songs on the album it really feels like he had more control over how he wanted this album to go. Lyrically he's on point and the beats feel more natural for his style. He raps about different scenarios and issues going on in the world. They range from how materialistic our society has become to the voice of the people being oppressed to diminishing how the word bitch is used to describe women. No other modern rapper today would dare attack how idolizing and striving for the Lamborghini or having women draped around you shouldn't be your goal; or how you should be an aware voter and citizen in general. One of the strong points he chooses to make is in the chorus for Audobon Ballroom. It says, "Now white people, they can't say n****, So I gotta take it back. Now black people, we're not n*****, God made us better than that." I applaud him for trying to get people to think saying that word is okay. Another line that is really strong is part of the song B**** Bad. The line goes, "B**** bad, woman good, lady better" In both songs, he's really demeaning the use of the two words used to describe a group. Especially in the Rap industry where these words are dominant in most songs, it's about time someone took a stance against them. With 17 songs on the album, there was bound to be a lull. Unfortunately it stretched for 4 songs.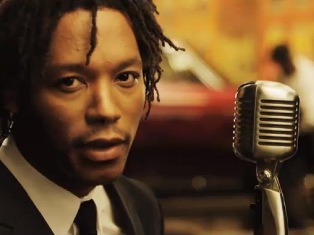 Although, out of the four, Battle Scars was pretty good. Basically this stretch of songs was all love songs or songs trying to appeal to his female fans. There's a right way to do it like he's done on Food & Liquor and The Cool, but the influence of Atlantic Records was evident through the other three songs in this lull. As for Battle Scars, it feels more like his song. Also an Australian singer, Guy Sebastian, sings the chorus and he does it real well. Fortunately, the album recovers for the concluding four songs. While they may have no particular message to get across, they are more pure raps that show off his lyrical ability that makes his fans think. While others may just straight say it, he'll make you work to understand him. Form Follows Function is a song that is an excellent example of this.  One of the closing songs, Unforgivable Youth, is a strong song that I just really noticed. The main crux of it is that when we as a society look back at our past, we just end up shaking our heads. Overall, this album is an excellent album that is almost on the level of his first two. While the fans who first noticed him during Lasers may not particularly like this version of him, hopefully it helps them understand what Lupe Fiasco is about.