July 27, 2012
by Oliver Layco

It's that time again; when countries around the world will compete for physical supremacy. The Summer Olympics are among us and we are headed to jolly ole' London. From what I know of London, it is a very rainy and cloudy place; not the ideal setting for the "Summer" games to me. However, nothing can be done now and we must hope the weather doesn't interfere too much. Now, there were the usual issues regarding whether they have enough security or if the village was going to be ready. But it appears that everything is set to go for the opening ceremony this Friday.
As for the sports themselves, expectations are aplenty for several countries and some individuals. The United States looks to continue their dominance. Ever since they started to keep records of the medals won, the US of A has won over 2,300. The next closest country would be Russia with 1,100. The USA looks to continue its dominance especially in Basketball, Swimming, and Track & Field. Then there are the random sports of Handball, Trampoline, and Sailing. I'm sure these lesser known sports are still as fun to watch, but it's just weird to consider them Olympic sports. Needless to say, if there is an American team competing in any sport these next couple of weeks, you can bet I'll be cheering them on. The next time I can cheer on a random sport will be when the Winter Olympics roll around and Curling is on.
Basketball has been dominated by both the men's and women's teams as long as the sport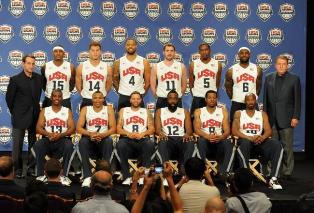 has been an Olympic event. The men have won 13 golds, 1 silver, and 2 bronze; while the women went 6, 1, and 1. Obviously the men have been playing this game longer and the rest of the world only really started to pay attention to this sport in 1992. For those that don't know, that was the first Olympics that professional basketball players were allowed to compete. This meant the likes of Michael Jordan, Larry Bird, and Magic Johnson and others were allowed on the team. They were able to beat their opponents easily, while their coach didn't have to call a timeout during any of the games. This year's iteration of the 'Dream Team' has oft been called our best team since the '92 team. Some going as far even to say this team would beat the original; which is complete garbage. As for the competition the Americans will face, it appears like they're a guarantee for the gold with the only challenger being Spain; who they would face in the gold medal game. As for the women, the Americans seem like the favorites as well, but that judgment can't be passed because women's basketball simply hasn't been an Olympic sport for as long.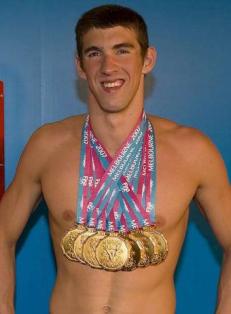 As for swimming, Michael Phelps is the big name to watch. During the 2008 games he won a record 8 gold medals; and set world records in 7 of those races. To follow up with that, he's competing in those same events again with a relay race thrown in there. History will be had, and if he pulls it off will further cement himself as the greatest Olympian. However, there's still competition to be had and his biggest rival is another American by the name of Ryan Lochte. Although he only won 2 golds and 2 bronzes in Beijing, it seems that he's ready to take the crown from Phelps. It's going to be interesting to see how these two play it out.
Despite what many people believe, the United States has been dominant as well when it comes to Track and Field. With a total 730 track medals, our closest competitor was the USSR (as the Officials at the Olympics still list Russia here) with 214. From this year's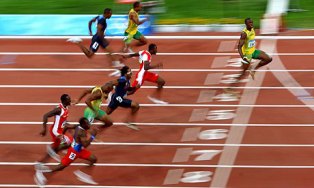 team, the names of Allyson Felix, Tyson Gay, and Bernard Lagat are some of the more prominent members. Each of them are favorites in their respective events. Yet, for the dominance of American Track & Field, the focus will be more on a Jamaican runner by the name of Usain Bolt. During the 2008 games, he easily set a world record in the 100 meters and became the fastest man on the planet. In a recent turn of events, he met with Mickey Rourke late night outside of a pub and was beat by him! Granted Mickey had a head start, but still; Usain won't live that down from Rourke. In this year's 100m all eyes will be on Bolt to see if he can follow up his phenomenal performance from 4 years ago.
Only time will tell whether these super athletes will be able to live up to the expectations placed on them. Anything can happen from a freak injury to some bad food. That's what's so compelling about this event. There's so much pride in this and some of these athletes go back to their normal lives once it's done. This could be the only shot for many of them. Let the games begin!