September 30, 2012
Global Citizen Festival
J.D. Cook
The Global Citizen Festival was held in Central Park in New York and featured an all-star lineup including The Black Keys, Foo Fighters, and Neil Young among other artists.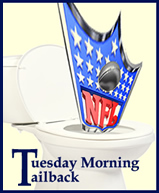 September 25, 2012
Steve Sabol
Ric Albano
The NFL lost a true legend this past week. Although he never played a down, Steve Sabol and NFL Films did as much for the game as anyone else in history.

September 24, 2012
A** Kicken
J.D. Cook
Not much to say. The Giants took care of business in Carolina and silenced their doubters.

September 23, 2012
Cruel Summer by G.O.O.D. Music
Oliver Layco
The highly anticipated G.O.O.D. Music album is finally released!! Does it live up to the hype or fall short? Read on to find out!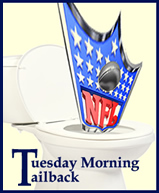 September 18, 2012
Stop the Saints!
Ric Albano
The weird odyssey between the NFL and the New Orleans Saints took yet another absurd turn this past weekend when a replacement ref was pulled because he boasted of his loyalty on Facebook.

September 17, 2012
Pirates Robbed
J.D. Cook
Eli Manning had 510 yards passing and the Giants overcame a two touchdown deficit to earn their first win of the season in true Bigblue style!

September 13, 2012
Pummel Them with Propaganda
Ric Albano
Although, the tragedy of this week is hardly comparable To the tragedy of 09/11/01, I actually had the exact same reaction as to what should be done in retaliation.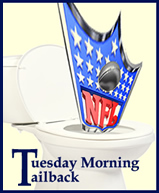 September 11, 2012
The Idiocy of Overused Acronyms
Ric Albano
Robert Griffen III, a very talented rookie whose future looks bright with the Washington Redskins. His name is, however, so laborous that it must be shortened to an acronym.
September 11, 2012

September 7, 2012
The Best (and Worst) Speeches at the D.N.C.
Ric Albano
With the Democratic National Convention wrapped up and Barack Obama bidding for re-election, I thought I'd reflect on some of the best and worst speeches given this past week in Charlotte.

September 5, 2012
Opening Season Loss
J.D. Cook
Disgusting opening season loss to the Cowboys but their are positives. What are they you ask? Read the article to find out!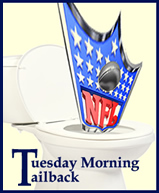 September 4, 2012
2012 Season Preview
Ric Albano
Today, I'll put my own credibility on the line by making my own picks, division by division, and analyzing how these agree or disagree with the consensus of all of you.
September 4, 2012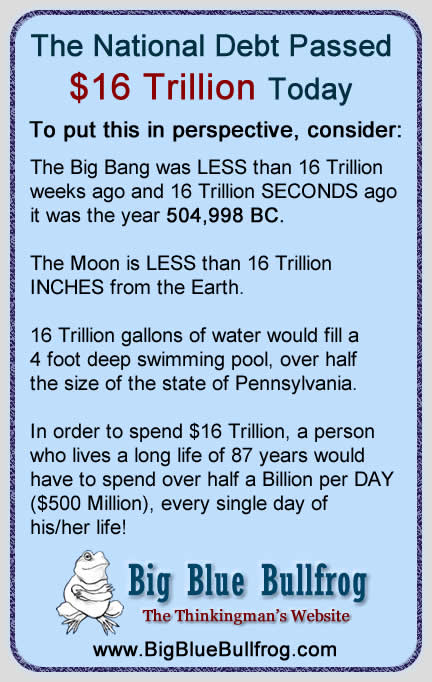 September 3, 2012
Giants Season Preview
J.D. Cook
I will prove how untrue my precognitive skills are by giving a quick look pick of each upcoming Giants' game and predict a win or loss with a short explanation.

September 2, 2012
Clint Eastwood
Ric Albano
The legendary actor, director, and American icon really struck a nerve with political pundits with his impromptu speech Thursday night.
Big Blue Bullfrog Archives