Happy One Year Anniversary Susquehanna Comics
by: J. D. Cook
Yesterday  Susquehanna Comics, located in Harrisburg Pennsylvania, turned one year old! Which means one year ago today I walked in for the first time through a happy mistake while waiting to take a test for a job. Not too long after I moved within driving distance and then walking distance. The store and it's owner have been a haven and a friend to me at multiple times since I moved into the area.
The first rule of any business is location, location and of course location! Susquehanna Comics is ideally located inside the Harrisburg Hub that is Strawberry Square. It's a really cool place with tons of great food choices inside and around it. The store itself has expanded and grown throughout the year hosting Magic the Gathering tournaments on Saturdays, hosting events, inviting fans to dress up and helping local artists and writers promote their comic books with signings. When I first put together my Top 4 Comic Stores in Eastern PA list I felt putting Susquehanna Comics in the top spot would be a bit rash since the store had only just opened but now that a year has gone by I feel happy to announce that it is easily the best comic book store on this side of the Appalachian Mountains.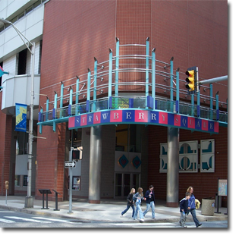 Everything I mentioned in my original article on Susquehanna Comics has come to pass. The store's back issues have grown over the past year and it has a ton of really cool merchandise. It's always on top of the newest and hippest trends in Geekdom! It's got everything from Dr. Who to Game of Thrones along with some really great figures. I've been eying the Captain Marvel figure (A.K.A. SHAZAM) since it arrived! The store and it's owner are always inviting and friendly, unlike some more closed off comic store environments. The atmosphere must be infectious because every time I lead someone in there they want to make a purchase! The store is also very visible on Social Media connecting with its fans and posting interesting links! Overall I really can't say enough about how much I love this store!
So once again Happy Birthday Susquehanna Comics and here's to your continued success!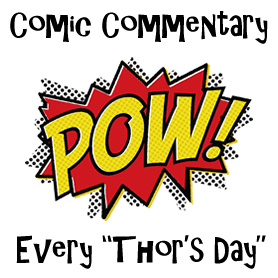 Past Comic Book Commentaries
Fear Agent: Remender's Magnum Opus
Marvel's Recent Diversification
The First Issue of Magneto is Magnetic
The History of the Guardians of the Galaxy
Other Articles From Around the Web